Usually I only write posts in Swedish, but this time I thought it was more suitable to write in English.
Wow wow wow! What a day! I still can't believe what happened today! For those of you who don't know, today the winners of the RISE International Photography Awards were announced at the Awards Dinner in Brisbane, Australia. It is with great pleasure that I can tell you that I won 2nd place in the children's category and 1st place in the family category. On top of that I was chosen as the 2018 RISE INTERNATIONAL PHOTOGRAPHER OF THE YEAR! It's totally crazy! I have literally been shaking for several hours today out of nervousness and excitment. Did this really happen?
I would like to say a big thank you to all the sponsors of this competition. And I can say that the timing for this couldn't be better. After 2 really tough years with low energy, I finally have got my energy back and I just started planning for some updates in my studio to simplify my workflow during newborn and baby sessions. I will use each and every prize from this competition to the fullest to improve my business, and I am beyond thankfull for this oppurtunity to grow – to RISE. From the bottom of my heart, THANK YOU!
Olympus, Wacom, Eizo, ShootQ, Animoto, Canson, Modern Market, The Perfect Posie, GraphiStudio, Fotomerchant, Intuition Backgrounds, Mark Rosetto, Kelly's newborn posing doll, CreativeLive – let's do this! I will probably use some of my cash prize on Mii-Estilio, another of the sponsors of the Awards.
I was one of those who were watching the live judging from the first, to the last image. I stayed up all night (it started at 01.00 am here in Sweden) and I am so glad I decided to watch. So many incredible images created by amazing photographers. And the panel of judges was fantastic. They gave very good and useful feedback on every image and I think we all learned a lot and could find some great inspiration. A big congratulation to each and every entrant. If you recieved an award, bronze, silver or gold – well done. Show your achievements to your clients and the world. Be proud and be confident in that your work is at a professional level. If you didn't recieve an award – use the feedback and grow. In that way you are also a winner.
I was actually crying as the judges discussed my images. Especially my image in the Family category. This is an image that is very close to my heart. The title of the image is Without. As newborn photographers we often meet couples who have had problems getting pregnant. We see that special love and how much they value their baby on a totally different level when they know that a baby can't be taken for granted. So many couples are having problems getting pregnant and I wanted to create this image for them. Sometimes it must seem as if everybody else is having babies, while they can't. All the feelings of hope, loss, sorrow…. How hard it must be to talk about their problem when everybody assumes that a baby is given in any relationship. It is still taboo to talk about being unwillingly childless.
Huge thank you to all my families who let me use their family pictures for this final image. Without you, this would not have been possible.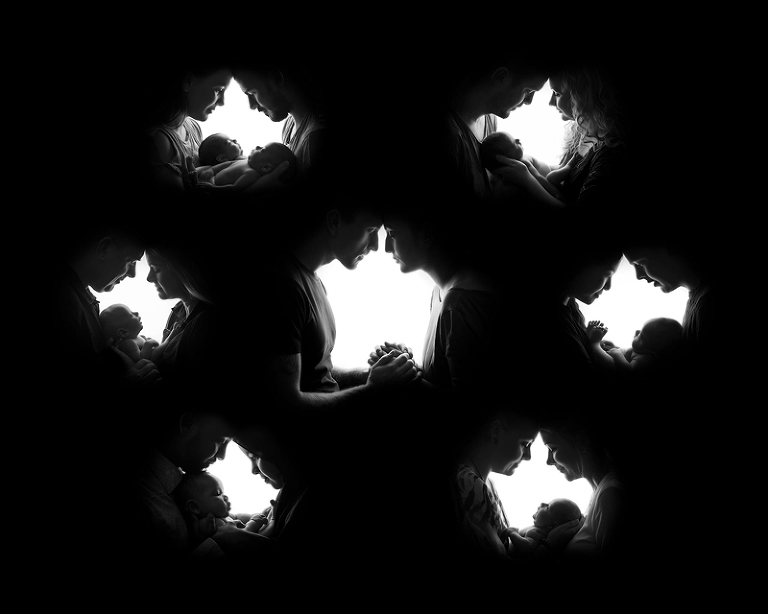 I also want to say a big THANK YOU to Kelly Brown. Thank you for all the love you give to the industry. Thank you for sharing our knowledge. Thank you for pointing out that safety in newborn photography is the most important thing. Thank you for all the inspiration. Thank you for the RISE International Photography Awards. This competition will certainly make a lot of photographers grow. You are amazing!
And to the whole team behind this competition, great job!